It's amazing how fast time passes. This makes my fourth Mother's Day post since I started Opinionbypen. Okay, last year was a political piece but I dedicated it to both my Mother and Mother-in-Law because of their strong interest in politics.  Given how tough it is to have good SEO on politics, they were probably the only people reading it anyway. While they may have different views of how to fix the world, they hold firm beliefs in those views.
Over the last few years both of them have contributed subjects, opinions and editing services to this blog. Both of them have willingly read the raw cuts of my stories. Since neither of them typically reads my type of fantasy and science fiction, I have no doubt that I'm very fortunate to have both of them in my life.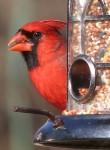 While I was trying desperately to come up with a good way to show how much I appreciate their efforts to improve my blog and my writing, I had a reminder of another mother I need to pay attention to, Mother Nature.
Yep, I'm going to blame how late this post is on Mother Nature. Living on a small ranch in rural Texas, one can hardly forget Mother Nature. In spring the grass becomes a beautiful green, the bluebonnets pop up in small thickets of blue and the cardinals provide a riot of red as they flock to my wife's bird feeder.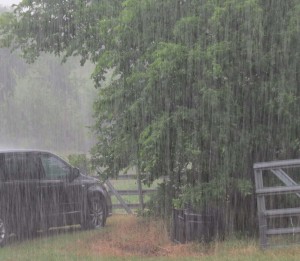 This is also the time that Mother Nature shows off her temperamental nature. In two weeks, I've received almost 12 inches of rain. Moss is starting to form in front of my barn and my chickens are constantly complaining that their pen is better suited for ducks. I'm not complaining though, the damage caused to my place by excessive rain is insignificant compared to the damage people just a few miles away received from tornadoes and hail.
With Mother's Day being another multi-inch rain event, I can't help but wonder if Mother Nature was a little jealous of the attention being given to the other mothers. Thinking back, it seems like May is often the month when the storm season starts.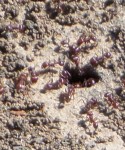 It's true that Mother Nature is not your typical caring mother. Having her own vision of how things should be, it often seems like I'm constantly fighting with her. Mow the grass, cut down the young trees trying to sprout up next to my house, convince the ants I don't intend to live in harmony with them, and a thousand other chores all designed to keep Mother Nature from moving in.
Still, like all mothers, treat her with respect and she rewards you. Beautiful flowers, bountiful grass for the horses, fresh vegetables and herbs from the garden.

It could be that her tantrums in May are only her version of spring cleaning but then again it could be that she wants the attention we give all the other mothers at this time. Either way, I want to acknowledge how important Mother Nature is in my life. I really appreciate all she gives me.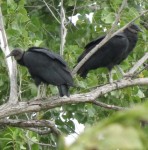 I wouldn't mind though if you would just cut back slightly on today's rain. Really, I understand and appreciate your power. I'm thankful for all you give my family but another rain like last week and all the fish that used to be in my pond will be swimming in my pasture. Fortunately the buzzards think that's your way of providing a fish buffet.
Please? You look really beautiful with the sun shining through and your rainbows on display.
&copy Copyright 2015 Byron Seastrunk, All rights Reserved. Written For:
Opinion by pen