In years past, my first post of the New Year tends to be a retrospective of the previous year for Opinionbypen. These have included a look at the numbers of visitors, my favorite posts, what I did right over the year and even a look back at how well I met my goals for the year. Based on the number of people reading those posts, only a few of my most loyal subscribers ever read those posts. Most people would have tried another tact by now. Too bad for you, I'm just not a most people kind of guy, I'm an engineer.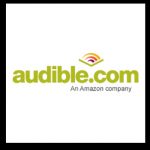 I spend an average of ninety minutes commuting every workday. Given the quality of news reporters and my taste in music, I spend most of that time listening to books from Audible.com. This year, I decided to get as personal as I could and give you a glimpse into all of the Audible books I listened to in 2018. The overachievers among you will point out that I have 33 books listed and a deluxe membership only provides 24 book credits a year. I can only say I take full advantage of Audible's sales.
In absolutely no order, here are the books I used to entertain and educate myself during last year's commute. A word of warning, this is probably the best glimpse into my personality you will ever see. Try not to judge me too harshly.
My Audible books for 2018
---
The Consuming Fire: The Interdependency, Book 2 – John Scalzi
………….Great science fiction narrated by Wil Wheaton. It doesn't get much better.
The Black Prism – Brent Weeks
………….Good swords and sorcery fantasy but I haven't felt compelled to start the second book in the series yet.
The Street Lawyer – John Grisham
………….Enjoyed it, classic Grisham before he descended into boring.
NLP: Dark Psychology – Secret Methods of Neuro Linguistic Programming to Master Influence over Anyone and Getting What You Want: Dark Psychology Series, Book 4 – R.J. Anderson
………….I'm neutral on the effectiveness of this book but I did find it interesting.
A Murder of Manatees: The Further Adventures of Tom Stranger, Interdimensional Insurance Agent – Larry Correia
………….It's an acquired taste but it was narrated by Adam Baldwin.
The Science Fiction Hall of Fame, Vol. 2-A: The Greatest Science Fiction Novellas of All Time Chosen by the Members of The Science Fiction Writers of America
………….The title says it all.
The Fold – Peter Clines
………….An interesting concept and I like the author but there was a lot of room for him to improve.
Terry Pratchett: BBC Radio Drama Collection: Seven BBC Radio 4 full-cast dramatisations
………….Another acquired taste but enjoyable.
Depth of Winter – Craig Johnson
………….The latest in his Longmire series.  I enjoy the characters and really envy the descriptions Craig Johnson writes.
Monster Hunter Memoirs: Saints – Larry Correia, John Ringo
………….The original series was great. I enjoy Larry Correia, John Ringo not so much.
Age of War: The Legends of the First Empire, Book 3 – Michael J. Sullivan
………….Swords and sorcery but I enjoy almost everything Michael Sullivan writes.
Inside of a Dog: What Dogs See, Smell, and Know – Alexandra Horowitz
………….I have to be honest, I gave up after chapter two. The subject sounded interesting but the author was too busy giving disclaimers to ever give any meaningful information.
Pre-Suasion: Channeling Attention for Change – Robert Ciadini Ph. D.
………….Really interesting. I discovered how advertising was manipulating me and the testing behind their tactics.
Writing Vivid Settings: Writer's Craft – Rayne Hall
………….Yep, I'm still working on my novels. It was a good book on how to write settings. Goes a little overboard for my tastes. If I ever read one of her books, I would probably end up skipping a lot of her descriptions.
Thinking Theme: The Heart of the Matter: Red Sneaker Writers Book Series, Book 8 – William Bernhardt
………….I always enjoy the Red Sneaker books. Mr.  Bernhardt inspires without preaching.
The Stars My Destination – Alfred Bester
………….I enjoyed the story as a teenager and wanted to revisit it. Glad I did. My understanding of the story changed significantly.
The Magic Engineer: Saga of Recluce Series, Book 3 – L.E. Modesitt Jr.
The Towers of the Sunset: Saga of Recluce, Book 2 – L.E. Modesitt Jr.
………….What can I say? I was on a roll. More swords and sorcery.
Three Men in a Boat (To Say Nothing of the Dog) – Jerome K Jerome
………….I first heard about this book while reading Heinlein's Have Spacesuit Will Travel. Glad I finally got a chance to read it. Not quite PG Wodehouse but close.
You're Never Weird on the Internet (Almost): A Memoir – Felicia Day
………….I was impressed when I discovered Felicia Day had written, directed and produced her YouTube series, The Guild. I'm really glad I took a chance on her autobiography.
The Queen's Poisoner: The Kingfountain Series, Book 1 – Jeff Wheeler
………….More swords and sorcery. Sadly, I could never get into the series.
The Paper Magician – Charlie N. Holmberg
………….Fantasy. Not quite what I enjoy but not so bad I quit listening.
The Red Knight – Miles Cameron
………….Sword's and Sorcery. I think this was one of his earlier books. Even so, I enjoyed it and would have continued with the sequel if it had been in my library.
To Hell and Back – Audie Murphy
………….A great glimpse into the life of a true World War II hero. I felt that the content had been heavily influenced by the war department to keep a positive spin.
The Punch Escrow – Tal M. Klein
………….Science fiction. It had an interesting concept but the author's constant use of expletives led me to decide his concept wasn't that interesting. I never finished the book.
Suggestible You: The Curious Science of Your Brain's Ability to Deceive, Transform, and Heal – Erik Vance
………….Wow. Ever start a book you just knew was going to be bogus and instead it turns out to be very informative? This book was far better than I expected.
The Bloody Ground: Battle of Antietam, 1862: The Starbuck Chronicles: Volume Four – Bernard Cornwell
………….Historical fiction. Notice this is volume four. I spent December of 2017 listening to the first three books in the series. Needless to say, I enjoyed all four volumes.
The X-Files: Cold Cases – Joe Harris, Chris Carter
………….Not bad but not up to early X-Files standards either.
The Equalizer – Michael Sloan
………….I finished the book.
Churchill's Ministry of Ungentlemanly Warfare: The Mavericks Who Plotted Hitler's Defeat – Giles Milton
………….World War II as seen by the British. I found it very educational and entertaining. Your mileage may vary.
Endurance: Shackleton's Incredible Voyage – Alfred Lansing
………….Almost unbelievable that any of them survived. I was shivering with the cold despite being in a Texas summer.
Brainfluence: 100 Ways to Persuade and Convince Consumers with Neuromarketing – Rodger Dooley
………….Absolutely incredible. Sales professional or consumer, you need to read this book
Phenomena: The Secret History of the U.S. Government's Investigations into Extrasensory Perception and Psychokinesis – Annie Jacobsen
………….I.'ve always maintained that the worst person to narrate a book is the author. This book was no exception. I almost did not finish simply because of the narrator. Still, the book is an amazing factual look at the unbelievable amounts of money our government has spent on psychic research.
---
That was my Audible books for 2018. Know of any books you think I should be listening to in 2019? I'm always on the lookout for a new book or a new author.
&copy Copyright 2019 Byron Seastrunk, All rights Reserved. Written For:
Opinion by pen